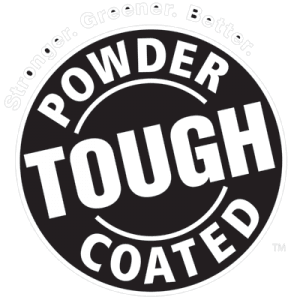 Go directly to…
FYI… See our most recent before and after photos on Facebook here.
The colors below are what we usually stock at our shop. We have access to over 1000 colors so if there is a shade you need that is not listed below please contact us. All colors below are samples only and shades may be slightly different in person than in a picture. We have many more sample selections in our showroom so feel free to stop by any time and take a look.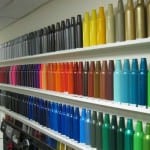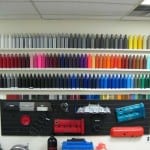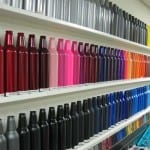 We always recommend stopping by in person to see a live sample in different lighting. Many computer screens, depending on color variation and screen resolution, may look different than seeing it in person.
High Temperature Ceramic Coating Samples
Automotive Ceramic Coating Pricing
Motorcycle/ATV Ceramic Coating Pricing
VIEWING TIP: Click on sample images to enlarge detail.

Ceramic Color Description
Example
Sample In Use
Jet Black (Flat Finish)

Jet Black is a great option for those seeking a true flat black.
Temperature Rating: Up to 1800 Degrees












Glacier Black (Satin Finish)

Unsurpassed. No other word can adequately describe the Glacier Black coating. Formulated to withstand temperatures of over 2,000 degrees Fahrenheit and thermal shock from those temperatures directly into water with no adverse effects, Glacier Black retains its deep black, sleek satin finish in the most extreme environments.
Temperature Rating: 2000+ Degrees












Tungsten (Flat Dark Gray Finish)

Dark grey. Tungsten Gray ceramic coatings will perform at temperatures
up to 1800F and set the industry standard in high temperature coatings.
Temperature Rating: 1800 Degrees















Glacier Silver (Satin Finish)

Unsurpassed. No other word can adequately describe the Glacier Silver coating. Formulated to withstand internal exhaust gas temperatures of over 2,000 degrees Fahrenheit and thermal shock from those temperatures directly into water with no adverse effects. Glacier Silver retains its bright silver, sleek satin finish in the most extreme environments.
Temperature Rating: 2000+ Degrees


















Glacier Gold (Rich Gold Finish)

Unsurpassed. No other word can adequately describe the Glacier Gold
coating. Formulated to withstand temperatures of over 2000 degrees
Fahrenheit and thermal shock from those temperatures directly into water with no adverse effects, Glacier Gold retains its rich gold finish in
the most extreme environments.
Temperature Rating: 2000+ Degrees

Glacier Chrome (Polished-Like Finish)

Cerakote Glacier Chrome is a Revolutionary CHROME FREE High Temperature Polished Ceramic Coating. Polishes to an ultra high gloss finish.
Temperature Rating: 1300 Degrees























Glacier Titanium (Bright Titanium)

Unsurpassed. No other word can adequately Glacier Titanium coating.
Formulated to withstand internal exhaust gas temperatures of over 2,000
degrees Fahrenheit and thermal shock from those temperatures directly
into water with no adverse effects. Glacier Titanium retains a sleek
satin titanium finish in the most extreme environments.
Temperature Rating: 2000+ Degrees






Return to Top